How can we help you today?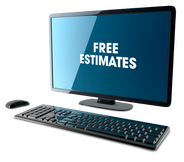 Below is a general list of the services we offer. If you don't see what you need here please give us a call or drop us an email. All services are prorated by the minute at a rate of $65 per hour. That is just $1.08 a minute!
Visit our pricing page for complete details
.
New Computer Setup / File Transfer: When it comes time to buy a new PC we can help you get all your new equipment installed and transfer all your old files and programs to your new machine.
Virus Removal: So you have a pesky virus slowing down your computer or hijacking your email? Tired of the headache? We are here to help! We provide and will install Microsoft Security Essentials for FREE if you don't already have Anti-Virus software.
System Upgrades: Just got a new copy of Windows? Pick up a new hard drive or some new memory? We'll help you install it.
Tune Up's: PC not quite what it used to be? Getting ready to toss it in the garbage? Don't do it! We can help by tuning up your PC using powerful Windows based tools.
Factory Restoration: PC still slow after a tune up? Maybe it's time to back up all your personal files and start fresh! We can help you factory restore your computer to the condition it was in the day you purchased it.
Printers & Peripherals: Printers and accessories can be confusing, especially when they stop working. Let us help you make sense of it all.
Remote Support: As long as your computer starts up and is connected to high speed internet, remote support may be a perfect cost effective solution. Give us a call and we can connect to your PC quickly and securely. Here are just a few things we can help with remotely; Software installations, software removal, email setup, software updates, how-to walk-through of most any Microsoft products, and much more.
Training Sessions: Want to learn how to use Microsoft Office? Or how to keep your PC working smoothly without having to call for help every time your computer gets a little sluggish? No matter the topic, we are happy to sit down with you and answer all your questions. Call us today to schedule your training session!
Small Business IT Support: Do you own a small business in Northern Colorado? We are here to service all your IT needs. From computer maintenance to staff training and support, we have you covered. Call us today to set up a consultation.
Non Profit Services: Are you a school or a non profit organization in need of technical training? Contact us today to find out about our free 1 hour training programs.
---
---
---
So your computer needs some intense TLC? Free pick up & delivery!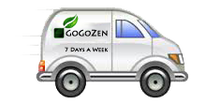 As always, anytime we need to perform maintenance or repair which requires us to have your computer overnight, we will pick up and drop off your computer absolutely free of any extra charges!
---