"Bringing Zen to your technology filled world... and your pocket book!"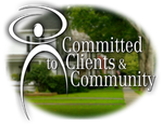 Welcome to GoGo-Zen.com Whether you have a problem with your computer, need it upgraded or just bought the newest gadget and need some help. Most folks know that these experiences can potentially leave a deep hole in your pocket book. If that's not enough, many times these experiences involve inconvenience and less than helpful customer service people who usually have commission in mind.
Unlike big box retail services like GeekSquad, GoGo-Zen is committed to providing fast-friendly service at fair and competitive rates. Not every computer problem is big! You shouldn't have to pay big! That is why here at GoGo-Zen there are
No Minimum Charges.
We prorate by the minute! This means we only charge for the actual time it takes to service your computer! How is that for Zen
?
Click here to learn more about the services we offer.
---
---
As a local technology business, GoGo-Zen highly values our community! To show our appreciation to all the men and women who make our community what it is today-

ALL Colorado School District Employees, Police, Fireman, Military, Medical Nurses & City Workers receive 40% off ALL of our services. Thank you for all that you do!*Must present a current School District/Police/Fire/Military/Medical/City ID to receive discount.
---