Are you looking for a point-of-sale computer program for your Dry-Cleaning business?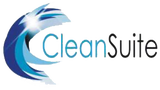 CleanSuite is a computerized point-of-sale program...and much more! It's a business building program designed to help your business grow - free up your time - and help you on your way to early retirement.

CleanSuite Software is a point-of-sale, computer program designed exclusively for dry cleaners. The program was introduced back in 1993 by founder Wayne Thomas. The software has been evolving ever since - incorporating suggestions and ideas from customers - dry cleaners - who know exactly what they need and want..

CleanSuite's reputation as a solid, flexible, easy-to-use software system is unsurpassed. Coupled with our prompt, friendly service, it is unbeatable. In fact, CleanSuite is recommended by Martinizing, the largest dryclean franchise operation in North America! Learn more about CleanSuite by watching the videos below. Already a CleanSuite customer? Click here for information on how GoGo-Zen can help keep all your point of sale computers running like new.
---
---
Why CleanSuite is UNBEATABLE!
When most people think about buying a computer program, they wonder about things like inventory control, statements, time cards, customer records and other day to day activities; the truth is... most programs include all these basics.

It's the less obvious things you might want to ask about. For example...
---

On going costs

After the free support period ends, what does it cost if you need help? Most companies charge anywhere from $500 to $1000 a year for a "maintenance" or "support" contract... which you keep on paying... year after year. CleanSuite's philosophy is...

you already purchased the program... you shouldn't have to keep paying to use it!

Having said that.... if and when you need help, CleanSuite is available 24/7. And... after the 1st year... support is charged on a "pay-as-you-use" basis @ $30 per call or $1.00/minute (whichever is greater). In any one year, most of our users don't call, but if they do, they don't have to pay $500 for help.

Upgrades

As far as we know, all companies charge for upgrades. If it's not a separate cost, they include it in their maintenance contract. With CleanSuite, we not only

don't

charge you, we encourage you to upgrade. Most of our business comes from referrals, so we want you to have the latest and greatest features.

24 hour support

It seems to be that if you're going to have a problem, it's usually first thing in the morning, or on Saturday or Sunday. The good news is, CleanSuite here for you - regardless of the time or the day. They really are available 24 hours a day, 7 days a week!

Try out the CleanSuite 24/7 support line right now!Call 1-888-727-4564Included

We know that as your business grows, you may decide to expand what you do. For the license fee, you receive a complete program, including...

Unlimited same-store networking

Free home/office copy
Statements

Accounts receivable

Hotel/Valet feature
Pickup and Delivery

Time cards

Credit card integration

Database marketing

Email marketing and notice

---

No limitations

With CleanSuite, you can have unlimited customers, invoices and price lists. In fact, you can even have more than one database. If for example, you want to keep your delivery customers separate from your walk-in customers.

Try before you buy

We know you're busy; you can't always evaluate a system within a deadline. We give you a full working version of the program... with

no

expiry date. Test it out for as long as you want. The only restriction is a 100 invoices notice. A week after you've added 100 invoices, the program will start to give you friendly reminders to phone CleanSuite for activation. When you call, you can send a check or give us a credit card and we'll give you an activation code over the phone.

90 day "absolutely thrilled" money back guarantee

If for any reason you're unhappy with CleanSuite (and even if you don't have a reason) we'll give you a complete refund on the software. We can't give you a refund on the hardware, but what we use is standard equipment and can be used with other programs or easily re-sold.

Transparent

We don't hide anything.

We're not only upfront with our pricing

but we give you an easy to use hardware calculator, so you can determine your total cost, right on our website:

www.cleansuite.com/hardware

---

Ready to find out more about CleanSuite?

Call a friendly GoGo-Zen Representative today for more information about how CleanSuite can save your Dry-Cleaning businesses time and money!

Toll Free in North America:
1 (888) 447-0544
Colorado: 1 (970) 576-0400

---

---